On this site, you find a guide to install WordPress on CloudPanel. The installation takes less than one minute.
Creating a WordPress Site
Click on + Add Site and then click on Create a WordPress Site.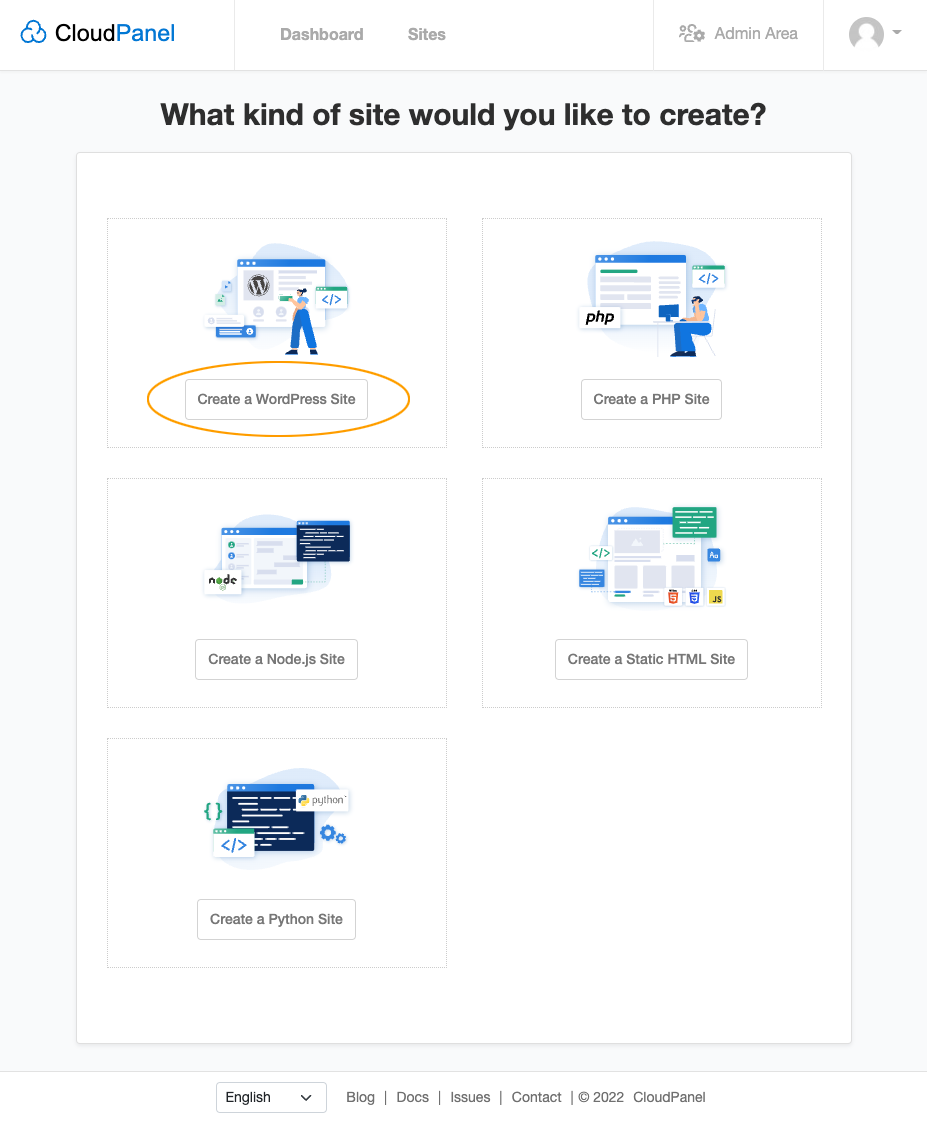 Enter the Domain Name, Site Title, Admin User Name, Admin Password, and Admin E-Mail and click on Create.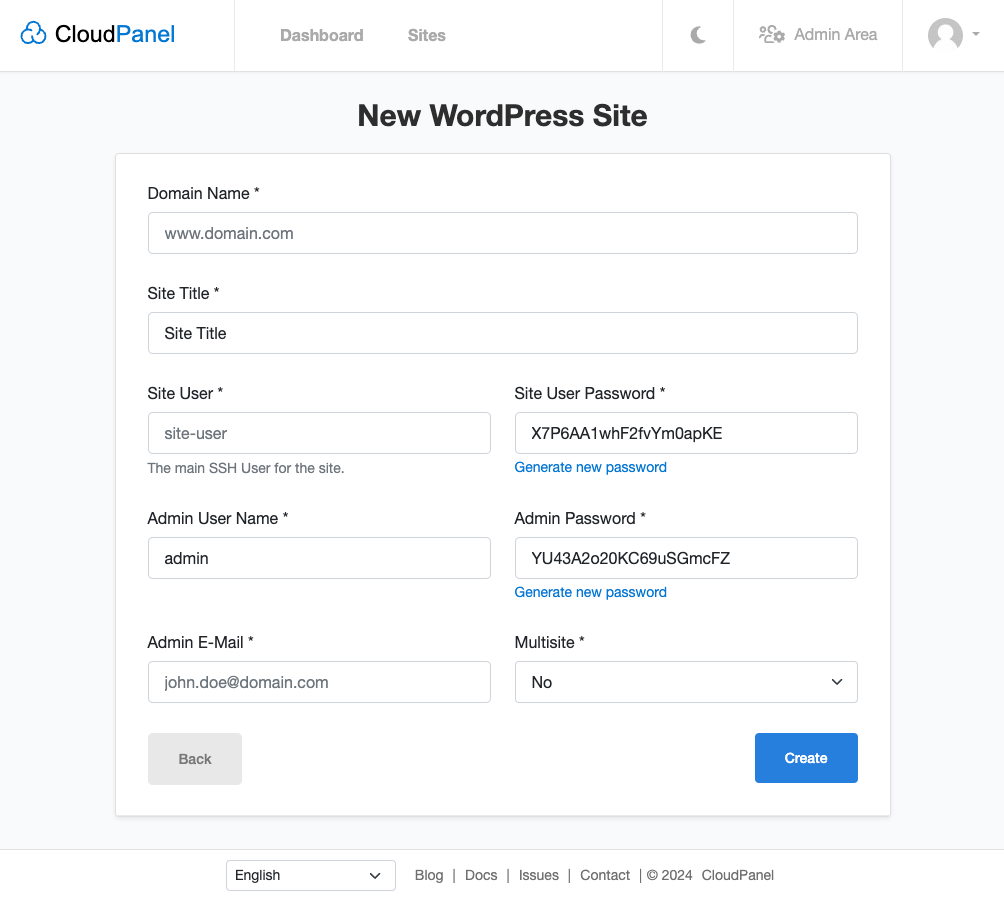 Done. The WordPress Site has been created.