On this site, you find a guide to install Matomo on CloudPanel.
Creating a Matomo Site
Via CloudPanel
Click on + Add Site and then click on Create a PHP Site.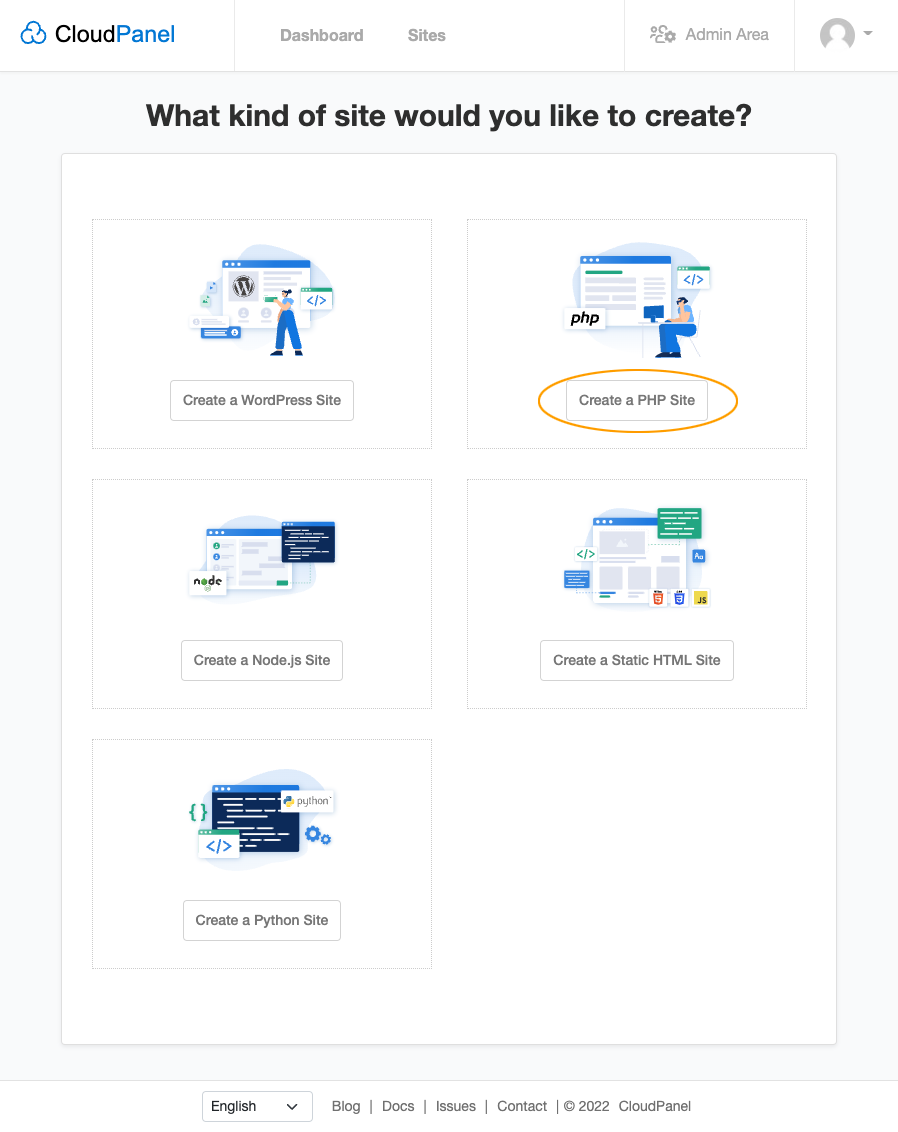 Select the Application Matomo 4, enter Domain Name, Site User, Site User Password, and click on Create.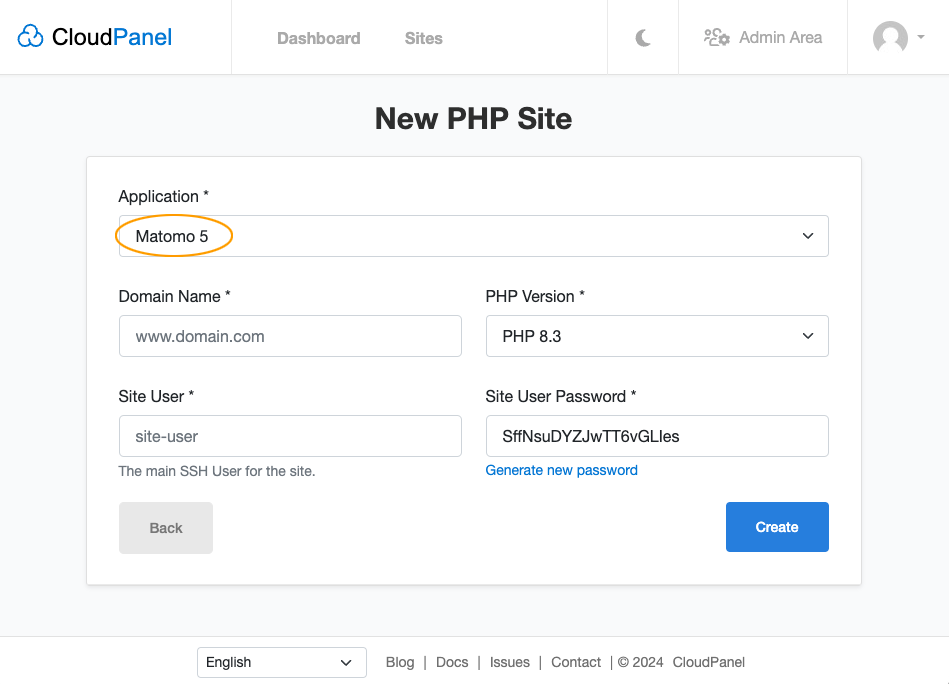 Via CloudPanel CLI
If you like the command line, you can create a Matomo Site with the following command as root user.
clpctl site:add:php --domainName

=

www.domain.com --phpVersion

=

8.0

 --vhostTemplate

=

'Matomo 4'

 --siteUser

=

'john-doe'

 --siteUserPassword

=

'!secretPassword!'
Creating a Matomo Project
Log in via SSH with the Site User:
ssh

 john-doe@server-ip-address
Go to the tmp directory:
Download and extract the latest Matomo 4 version.
curl -sL https://builds.matomo.org/matomo-latest.tar.gz | tar xfz -
Copy files to the root directory of your site:
cp -R ~/tmp/matomo/* ~/htdocs/www.domain.com/
Clean up the tmp directory.
Create a Database, open your site in the browser, and go through the Matomo Installer.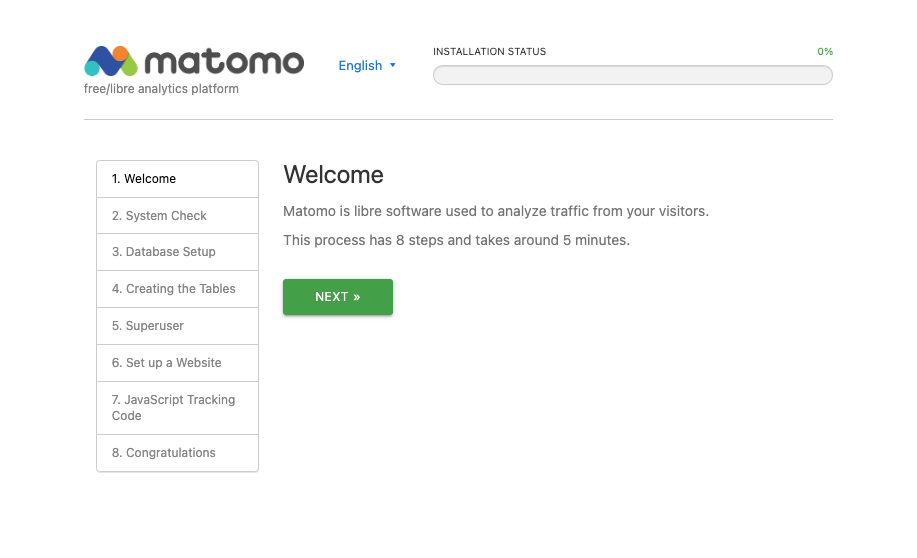 Done! Matomo has been installed.