On this page, we explain how to set up other PHP Applications with CloudPanel.
Installation
In the following example we will setup a PHP Application under the domain www.domain.com.
Domain
When you Add the Domain, make sure to select the Generic Vhost Template and the right PHP Version.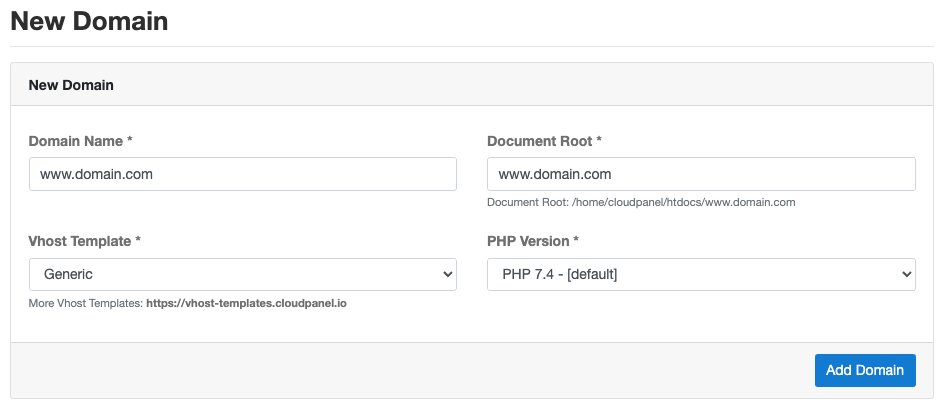 Document Root
Make sure to point the Document Root to the right directory, some applications using public or other directories as Document Root.
Vhost
After Adding the Domain, you can make changes on the Vhost to your needs like adding application-specific rules.