Users
As an admin user, you can add additional CloudPanel users. Two different user roles can be added, normal users and users which administrator rights. Normal users have only access to the frontend area.
Adding a User
To add a new User do the following steps:
1) Login into the CloudPanel as User with admin rights.
2) Go to the Admin Area by clicking on Admin Area top right.
3) In the left menu, click on Users and click on the button Add User.
Fill out the form and enter the User Name, E-Mail, First Name, Last Name, Password, and select the Role and Timezone. The Timezone is essential for showing the right time in the monitoring graphs on the dashboard in the frontend area.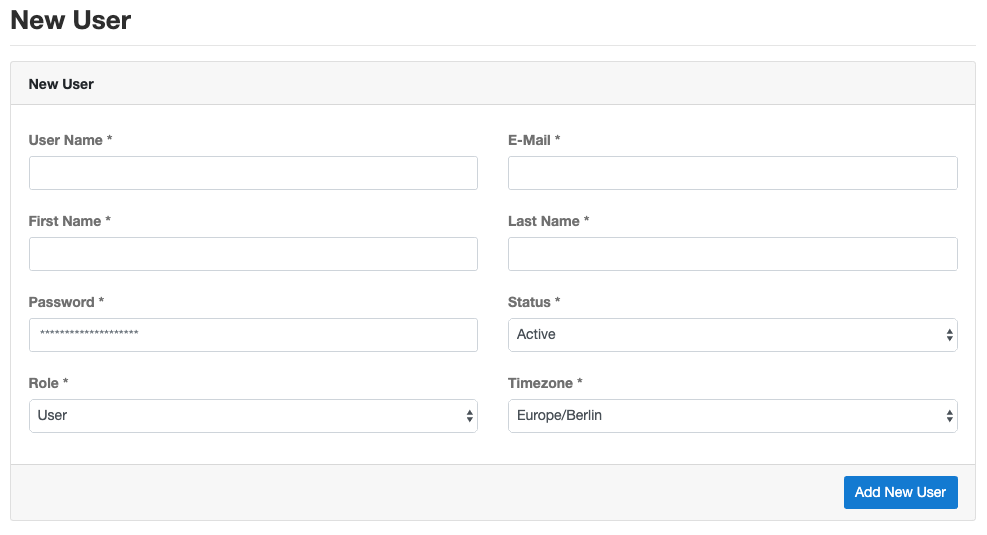 Deleting a User
On the Users overview site, you can delete a User by clicking on the button Delete.