Looking for a Free Plesk Alternative?
Plesk is a **commercial web hosting control panel** for Linux & Windows servers. It is a popular server management panel & works with a wide range of operating systems.
The Plesk panel now comes with a paid pricing model. In March 2018, Plesk announced a price increase for its licenses & products. The latest version Obsidian 18.x, has three license configurations starting at $ 10.8/month.
In this article, we look at alternative panels where you may get similar features, but for free!
We have highlighted the top features of each panel so you can match them with your requirements.
1. CloudPanel
CloudPanel is a free server control panel for PHP applications. The installation is easy & it is up and running within 60 seconds. The only requirement for installation is Debian 10 (Buster)
CloudPanel uses lightweight components for maximum performance. Its technology stack includes:
NGINX
Debian
PHP-FPM
MySQL
Redis
Node.js
ProFTPD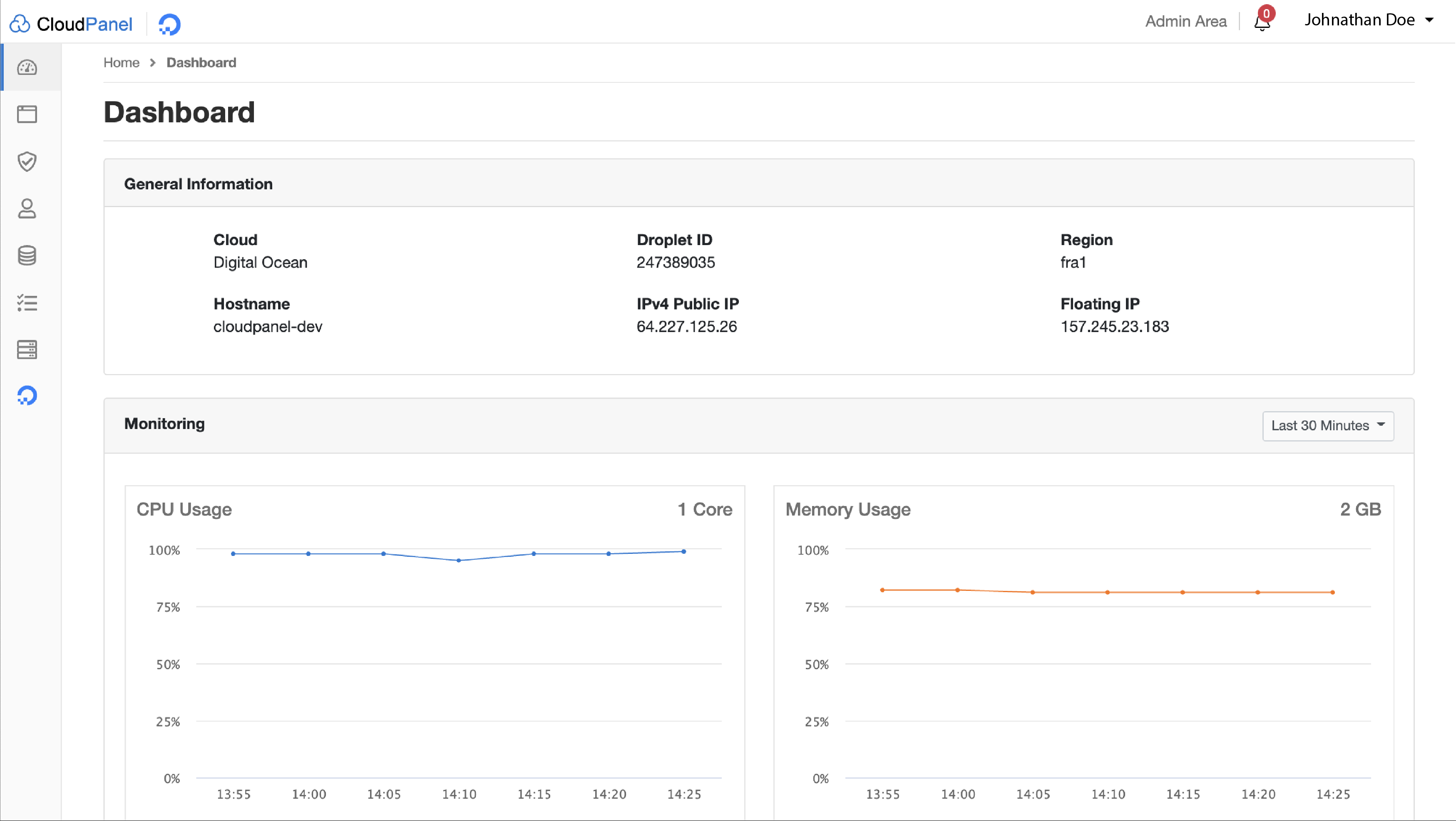 The Top Features of CloudPanel include:
Easy to Use Interface
Up and running within 60 seconds
Supports all common PHP Apps & PHP versions
One-Click Let's Encrypt Certificates
Multiple PHP Versions
NGINX Support
Support for all big clouds
Cloud Functionalities
Supports more than ten languages
CloudPanel supports all the major clouds such as AWS, Google Cloud, and Digital Ocean. It is the only control panel on the market that comes with advanced cloud functions.
For Amazon Web Services, you get Instance Information on the dashboard. You can manage the Security Groups and Amazon Route 53 Hosted Zones.
Similarly, for Digital Ocean, you get Droplet information, Firewalls, and Domains (Hosted DNS Zones). You don't have to access the Digital Ocean hosting account.
For Google Cloud, you get Instance Information on the dashboard. Manage the Firewalls, DNS, and Snapshots directly on the panel.
CloudPanel has security features such as a 2FA login. It also comes with IP and Bot Blocker for unwanted traffic.
CloudPanel is entirely free with no hidden costs. The high performance, combined with cloud functions & lightweight tech stack, makes CloudPanel one of the best free Plesk alternatives.
2. Agenti
Agenti is a free & open-source control panel for a Linux-based server. The panel comes with a user-friendly interface to handle server management.
Agenti is written in Python and powered by the GEvent coroutine engine.
The Ajenti Project consists of Ajenti Core. Along with that, some plugins form the Ajenti Panel. Ajenti Core has a modular & extensible framework.
It works with the following OS:
Debian
Ubuntu
RHEL
CentOS
Gentoo
Portable to other Linux and BSD
You can manage DNS, routing, and databases. You can also manage services such as network, mail server, and more.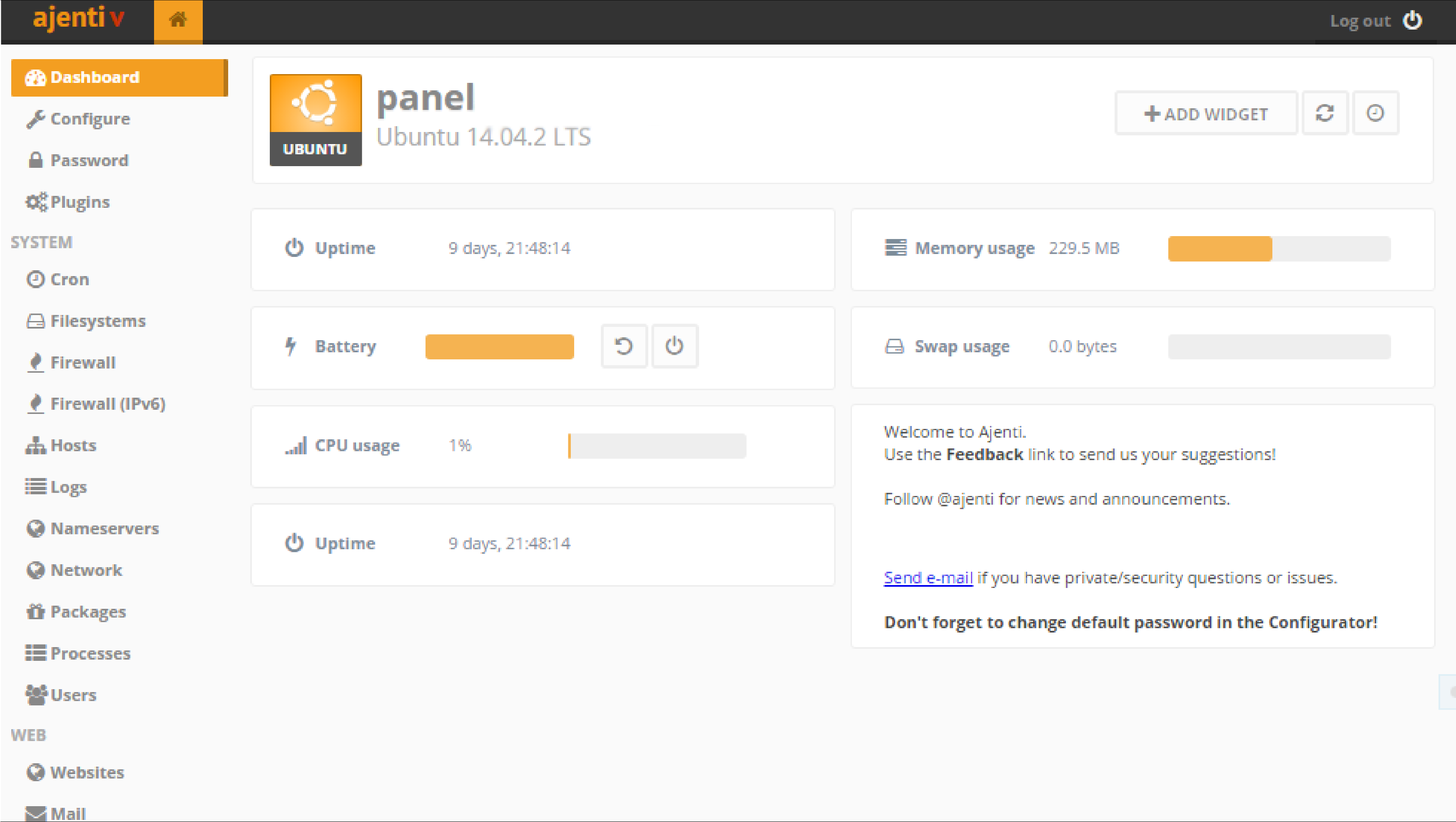 Top Features for Agenti include:
Responsive interface & layout. GUI based on AngularJS
Mail: Automatic configuration of Exim 4 and Courier IMAP.
CLI interface
Embedded web-based server
Highly modular Python API
SSL certificate support
Agenti does not damage your system & existing configuration. It preserves the config structure & comments.
The panel is extensible using Python. It has many plugins for software configuration and monitoring. You can develop the Plugins quickly using rich APIs. It is a lightweight panel and is most suited for dedicated & VPS hosting management.
3. ZPanel
ZPanel is a free & open-source web hosting control panel for Windows and POSIX. It integrates with Linux, UNIX, and MacOSX based servers.
The panel helps in creating & managing domain names and DNS. It also comes with managing FTP accounts and MySQL databases.
Zpanel offers web API integration for production. You can customize the product with modules to fulfill your requirements.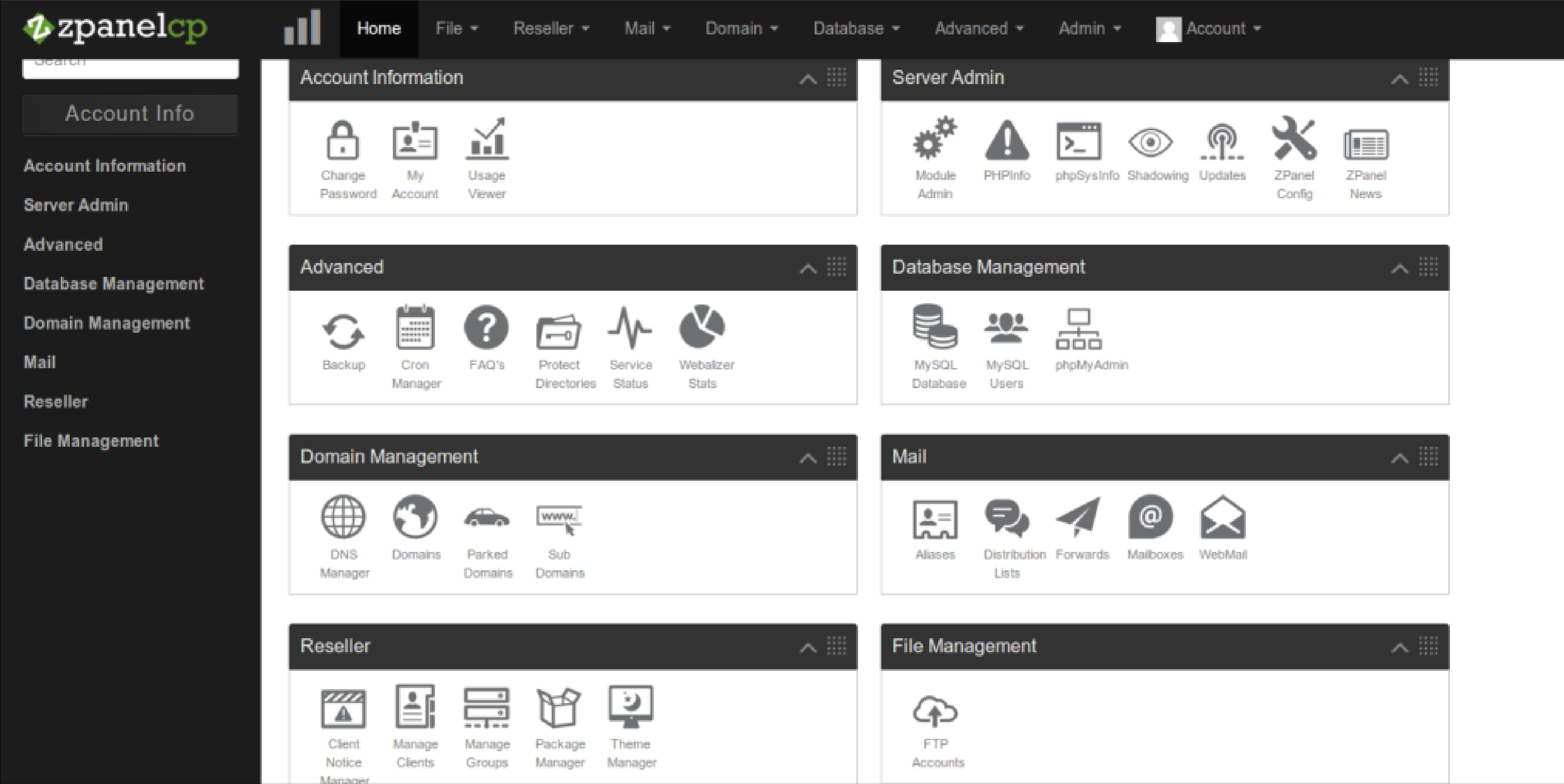 Top features of ZPanel include:
User-friendly interface
Compatible with Windows, Linux, and Mac OS
PHPMyAdmin support
Multiple website hosting
Comes with a cron job manager
Backup tool
Zpanel has paid technical support. However, you can opt for community support.
4. Aapanel
Aapanel is a free control panel with a user interface that is similar to Plesk. The installation is relatively easy, and you require a clean server. It works with the following OS:
CentOS
Ubuntu
Debian
Fedora
Deepin
You can easily manage the FTP, database, and schedule cron. The panel covers the standard functions required for server administration.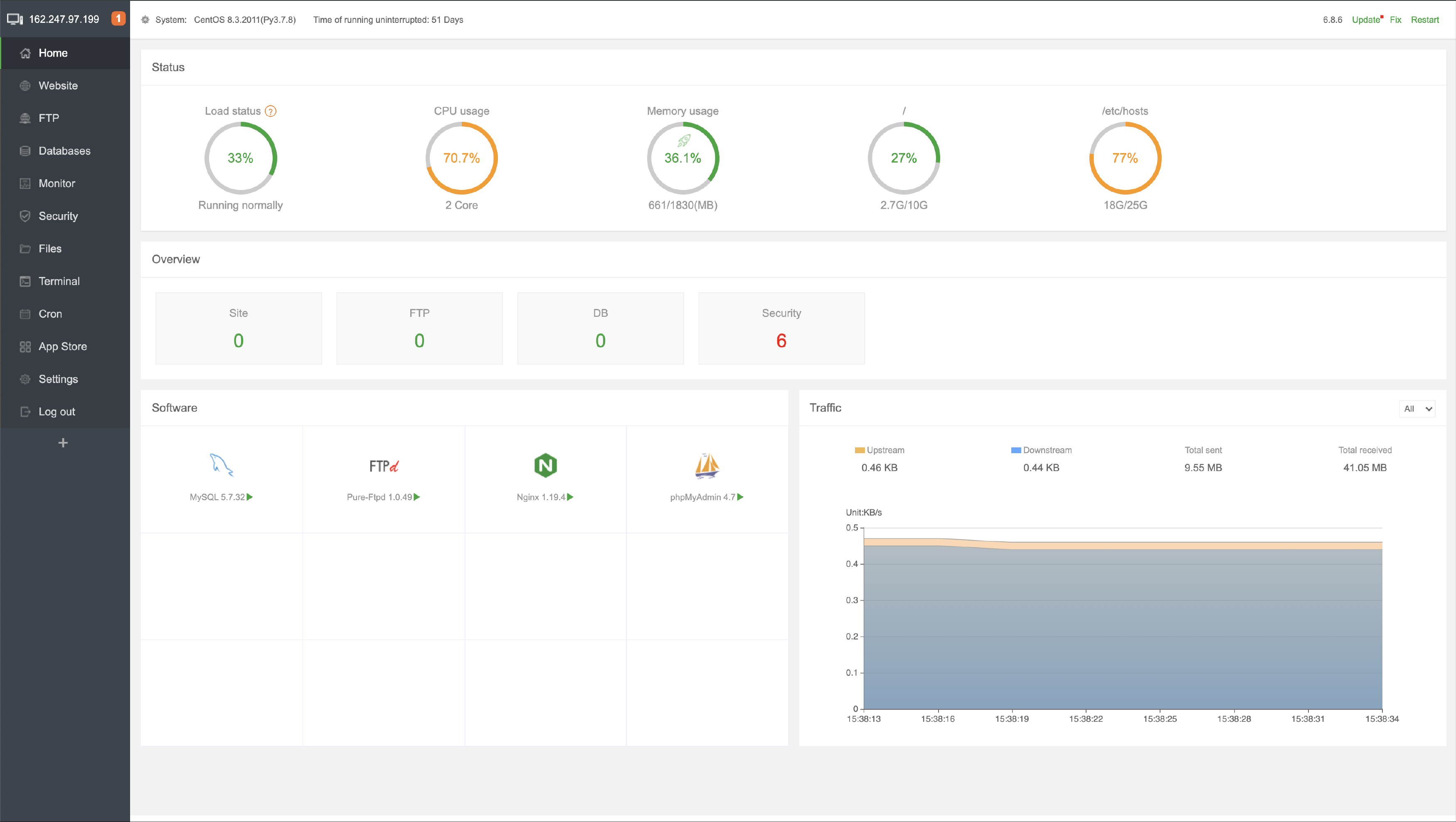 Top features of Aapanel include:
FTP management
Resource monitoring
One-click install LNMP/LAMP developing environment
Free security extension
Online editor
Easy CMS integrations
File manager
Plugins for DNS manager, mail server, and more
5. Vesta
Vesta offers all its core functions for free. The Vesta core has all the features to maintain a web hosting server. The commercial plugins are added to get SFTP Chroot. Vesta control panel works with CentOS, Debian & Ubuntu OS.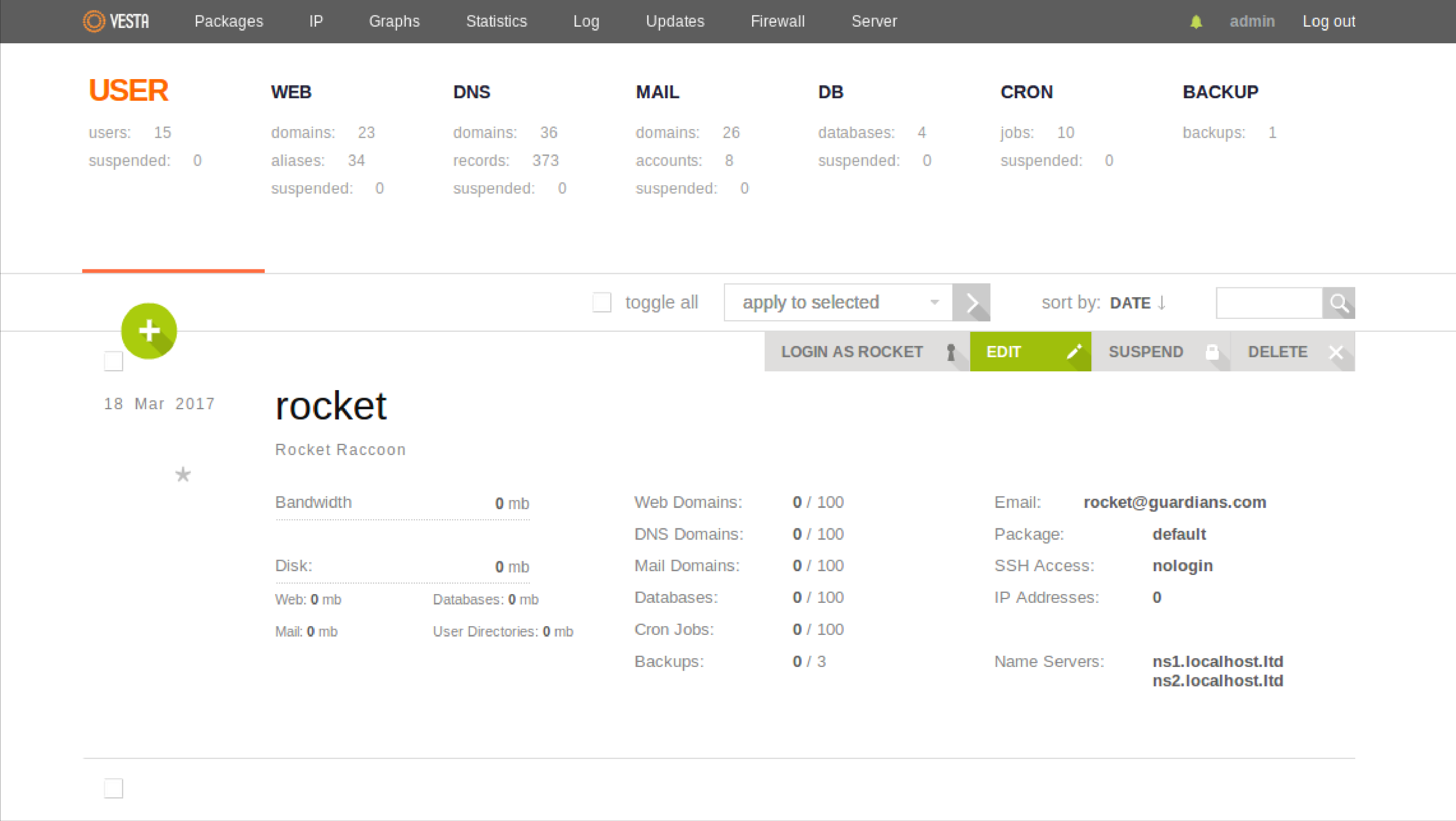 Top features of VestaCP include:
Auto Application Installer
GPL v3 License
Auto updates
Antivirus/ Anti-spam
Auto Installer
FTP manager
GPL v3 License
CLI & API: Uses 381 Vesta CLI calls.
SSL Certificates
6. ISPConfig
ISPConfig is an open-source & free server control panel. You can manage multiple servers from the panel.
It supports operating systems such as Debian, Ubuntu, and CentOS.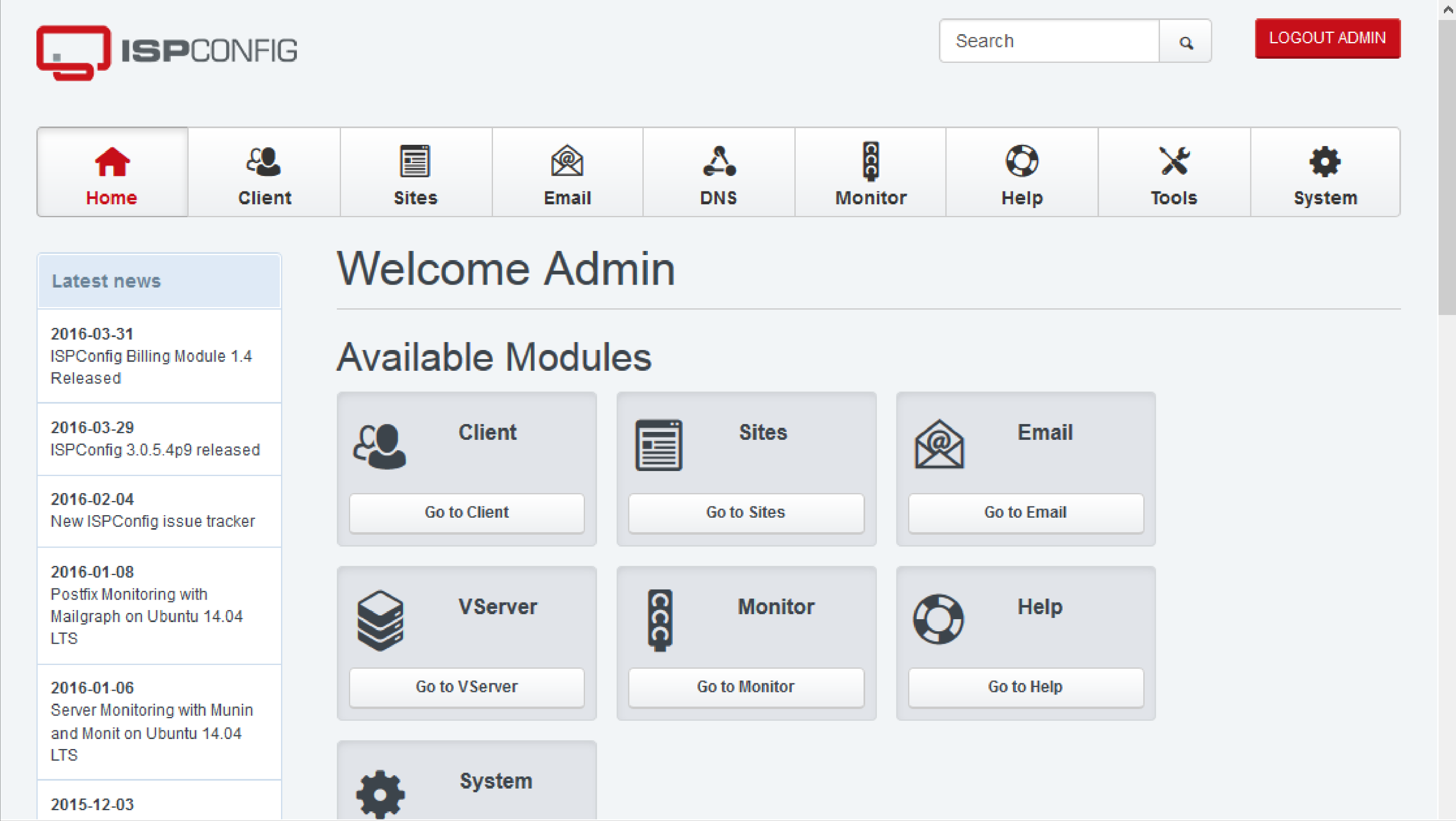 Top features of ISPConfig include:
Supports many Linux distributions
Four Access Levels
Supports more than twenty languages
FTP, MySQL, and Cron jobs
Apache2 and NGINX
DNS: Bind, PowerDNS
Database: MariaDB and MySQL
The panel comes with good documentation & community support. It is stable & fast and works well with VPS hosting services.
7. Sentora
Sentora offers a simple yet effective open-source control panel. It is developed & maintained by the original team of ZPanel.
The panel is built for Linux distributions. Sentora is licensed under the GPLv3. Its tech stack comes with the following:
Apache HTTPd
PHP
ProFTPd
MySQL/MariaDB
Postfix
Dovecot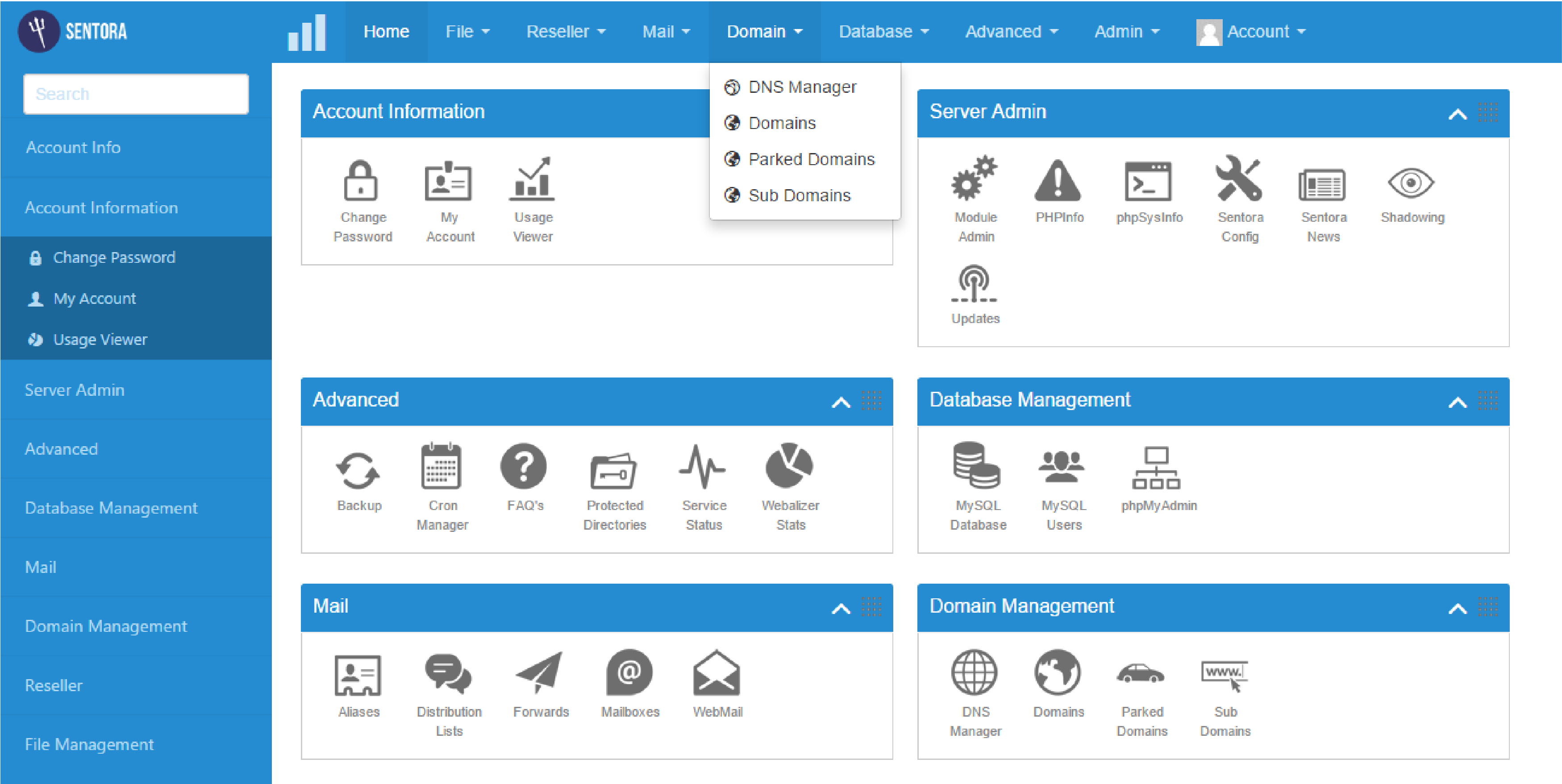 The top features of Sentora include:
Multi-client environment
Add ons store
DNS management
Quota management
API integration
Reseller accounts
You get free community support & paid premium support from Sentora. It is extensible & you can install modules to enhance its functions.
Primary Features Comparison of Plesk Alternative
| | User-friendly | Free SSL Certificates | Supports Multiple PHP Versions | Additional Security (2FA, Bot protection, etc.) | NGINX Support | Support for Multiple Languages | Cloud Functions |
| --- | --- | --- | --- | --- | --- | --- | --- |
| CloudPanel | Yes | Yes | Yes | Yes | Yes | Yes | Yes |
| Agenti | Yes | Yes | No | No | No | No | No |
| ZPanel | No | Yes | No | No | Yes | Yes | No |
| Aapanel | Yes | No | No | Yes | Yes | No | No |
| Vesta | Yes | No | No | Yes | Yes | Yes | No |
| ISPConfig | No | Yes | No | No | Yes | Yes | No |
| Sentora | Yes | Yes | No | No | Yes | No | No |
Conclusion
Before you choose a Plesk alternative, consider your specific requirements. There are many options in the market for a free server control panel.
Cross-check the essential features you require in a panel & which integrate well with your hosting platform.
This article has covered the top 7 server control panels that are free alternatives to cPanel & Plesk.
You can manage your server faster & efficiently without investing in the paid Plesk services.
To learn more about server management, check out the CloudPanel blog.